This Bright Light of Ours offers an insider's experience of the community-based activism that was the heart of the civil rights movement. A celebration of grassroots heroes, this book details through first-person accounts the contributions of ordinary people who formed the nonviolent army that won the fight for voting rights.
Combining memoir and oral history, Maria Gitin fills a vital gap in civil rights history by focusing on the neglected Freedom Summer of 1965. More about 
This Bright Light of Ours.  Order your hardbound copy now. Paperback November 15, 2023.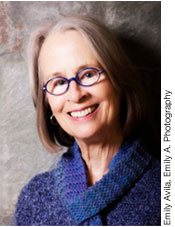 MARIA GITIN, CIVIL RIGHTS VETERAN
AUTHOR & SPEAKER
Maria Gitin worked with SCLC and SNCC on voting rights in rural Wilcox County, Alabama, after the Selma to Montgomery march and before the passage of the 1965 Voting Rights Act. Learn more about the last large integrated Freedom Summer of the Civil Rights Movement.
More about Maria Gitin.