Reissued in Paperback and e-Book November 2023! 
Seeking new inspiration for political action? This Bright Light of Ours offers an insider's experience of the African American-led community activism that was the heart of the civil rights movement. A celebration of grassroots heroes, this book details through first-person accounts the contributions of ordinary people who formed the nonviolent army that won the fight for voting rights in the Deep South and beyond.
Combining memoir and oral history, Maria Gitin fills a vital gap in civil rights history by focusing on the neglected Freedom Summer of 1965. More about 
This Bright Light of Ours.
This is a must-read account of a less publicized aspect of the Southern civil rights movement - white volunteers risking life and limb to challenge white supremacy at its most brutal.
Maria Gitin's lively and candid memoir-history answers the call for a grassroots rather than leader-centered account of the southern struggle against the Jim Crow system.
Maria Gitin provides one of the most nuanced treatments of white involvement in the movement that I have read. She avoids many of the pitfalls that typically mar works treating the subject...
Maria Gitin shares important details of experiences of working - of giving oneself to the country-changing work of the civil rights movement in America which ultimately impacted other countries around the world.
An important work about a neglected period of the Civil Rights Movement. ...a wonderful new insight and texture to the story of how courageous Americans transformed their community and the country.
The wide and diverse array of voices leaps from the pages ...with stunning force. They are authentic voices, and the stories they share are dramatic, gripping, poignant, uplifting and empowering.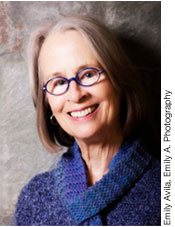 MARIA GITIN, CIVIL RIGHTS VETERAN
AUTHOR & SPEAKER
Maria Gitin worked with SCLC and SNCC on voting rights in rural Wilcox County, Alabama, after the Selma to Montgomery march and before the passage of the 1965 Voting Rights Act. Learn more about the last large integrated Freedom Summer of the Civil Rights Movement.
More about Maria Gitin.